Doing energy work with your child means allowing him or her to open up, to jump, to move forward more quickly.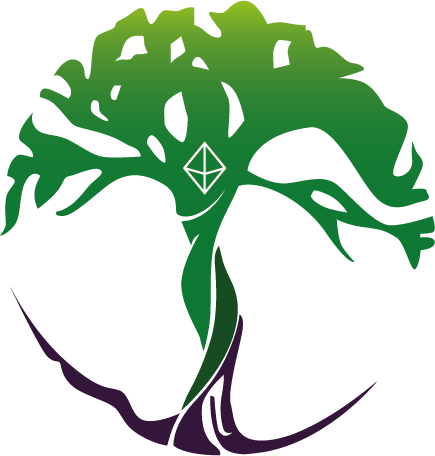 You live with a highly sensitive child who displays surprising, disorienting and unusual behaviours.
He isolates himself, has fits.
He has a hard time making contact and learning.
He seems to be living in another world, speaking another language.
In fact, he got labeled as ASD, ADHD, etc.
But you know, deeply, that he has everything in him in order to open up, to take flight, to come out of the bubble where he seems to have taken refuge. And you are right.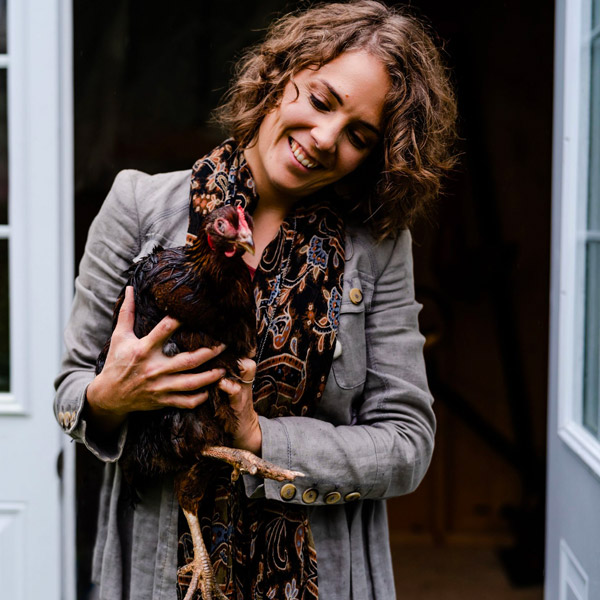 I spent the last years of my life helping women and their families discover, understand and free themselves from what was blocking their full potential.
I know how important it is for you to offer the best to your child, to open as many doors as possible for him; I too am a mom. I know what it's like not to be at peace because of a child, to go to bed with a heavy heart and an overactive head. To look for solutions. Always.
My training in health coaching (Heath Coach Institute) and energy work with Chakredy® has solidly equipped me to dive into the energetic causes of chronic conditions such as autism and attention deficit disorder in children.
Working with me means getting to the bottom of things, getting free from the root causes of the ailments, but also taking action through practical and tangible advices.
Children come into the world already with a baggage – an intrauterine life full of emotions, genetics and ancestral memories. We know how much the first years of life have an impact on the person we become, especially in terms of the wounds we bear.
Emotions that are not understood, not managed or resolved leave traces on the physical body and add to its toxic load creating weight on the organs, interferences in the body's electrical circuits.
If we add to this the environmental toxins, we have the best soil – terrain – for a chronic condition! And these are unfortunately partly unavoidable – pollution, heavy metals, pesticides, etc., unless you live under a glass bell.
While some children seem to manage these toxins well, others, with an already more sensitive and vulnerable system, suffer from them and develop various symptoms that will later be labeled as ADHD, autism, language and behavioural disorders, dyslexia.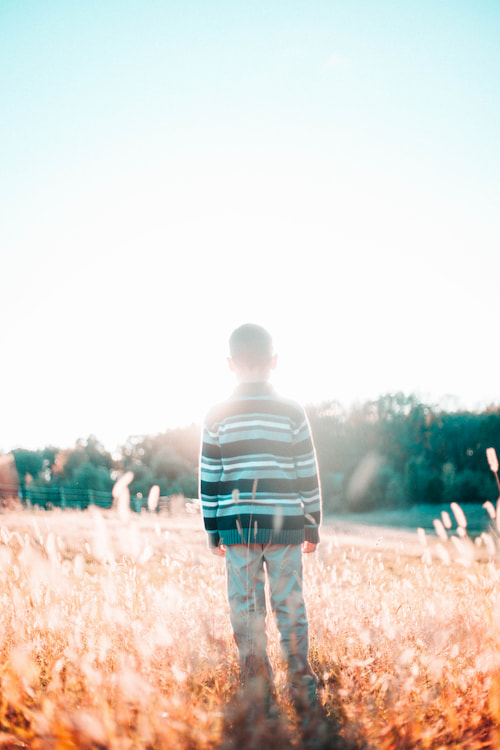 My approach allows to optimize the functioning of all the intercellular communication channels in the body. It is therefore a very powerful complement to the help he already receives from various specialists. A real catalyst. In addition to freeing what blocks the expression of his potential, my services allow you, as a parent, to enter into communication with your child in a whole new way, by understanding what touches, hurts and nourishes him. It gives you access to the invisible, to the unconscious, and, as a result, a head start on your interventions with your child.
You will see him more at peace, concentrated, confident, open to the learning and challenges that life sends his way. He'll be well, owning his uniqueness.
What do the sessions include?
Each session is unique and reveals a new layer of information and potential to be activated. They take place remotely, while your child goes about his or her daily activities. Each session includes:

An energetic assessment in relation to the condition and interferences at play

The energy work itself – the release of interferences and the activation of supporting/healing energies for all layers of energy.

A video explaining what I found and did during the session and giving you my tips and tangible tools to implement to support your child.

A written summary of the important points of the session with a visual to synthesize the information and to see the evolution from one session to the next.
Energy work means creating a space for healing, understanding and compassion, both for your child and for yourself.
I called on Madeleine's services for my son Vincent, who is 4 years old and was diagnosed with ASD level 2 at the age of 3.
Madeleine has been working on Vincent's energy remotely for the past few months, without him even noticing anything.
As a parent, I have been able to observe improvements and drastic changes in his behaviour. And what impressed me the most is that even the people around me noticed these changes without me mentioning Vincent's energy work to them.
Since the beginning of the treatments, Vincent has made spectacular progress in his overall development, his language and his ability to express his needs and relate to others.
He is much more open to his environment and interacts more with other children. He who had absolutely no interest in cleanliness at the beginning of his follow-up is now wearing training pants on his own initiative after only a few months!
I greatly appreciate the video and audio follow-ups that Madeleine does. She takes the time to carefully analyze the priorities to work on at the moment and what are the causes. She gives me good ideas to put in place with Vincent to support him in the challenges she perceives.
The results obtained with Madeleine's intervention are exceptional and I highly recommend her services.
Choose the most appropriate package for your child's condition
Book your package.
You will be able to choose between different payment options.
Fill out the form
With your purchase confirmation, you will receive a link to fill out a questionnaire that will give me all the necessary details to properly identify your child's needs and help him or her in the best possible way.
Go to your inbox
You will find a welcome email including the starting point intake form and the date of the beginning of the energy work with your child. All the details of the chosen package will also be included.
Receive the summary
On the day of the first session, you will receive a new email with the video, the summary and the date of the next session. Sessions are held every two weeks to allow time for energy to work.
*If you have chosen a package with several sessions, I will send you a form between sessions so that you can see your child's progress and direct me on his behaviours and challenges. I will also be there on Voxer for your questions.
Single session
for quick intervention
$
297
/

+ taxes (for Canada only)
What is it?

A single session where I work in depth to get to the roots of the problem.

It includes a complete energy profile, release and activation, the written summary (action plan) and the explanatory video of what has been found and done with tools to put in place with your child.

Who is it for?
The single session is ideal if :
• your child presents a new behaviour and you want to act quickly before it becomes anchored
• he/she is going to have surgery or an invasive treatment and you want to prepare him/her for it so that he/she is supported as best as possible
• you have an ease in setting up an action plan by yourself
• you prefer to invest punctually, see the results and come back when you feel the need to do so
$
1200
/

+ taxes (for Canada only)
What is it?
A package of six sessions every two weeks, with a follow-up on Voxer between each session, to work in depth on his/her challenges.

It includes everything the single session offers, but with a follow-up between each session and my availability to answer your questions and concerns on Voxer.

At each session, we work on something new, one layer at a time, to go in depth and to make the results last.

Who is it for?
This package is ideal if :
• your child lives with a chronic condition such as autism, ADD, ADHD or any other multi-factorial problem that has been present for a long time
• you want him or her to receive ongoing support
• you want to feel supported on the medium term
12 sessions
over 6 months
$
2000
/

+ taxes (for Canada only)
What is it?
A package of 12 sessions every two weeks, with follow-up on Voxer, to work on your child's energy without him even being aware of it.

It includes everything the single session offers, but with follow-up between each session and my availability to answer your questions and concerns onVoxer.

Each session, we work on something new, one layer at a time, to go deeper and make the results last.

Who is it for?
This package is ideal if :
• your child lives with a chronic condition such as autism, ADD, ADHD or any other multi-factorial problem that has been present for a long time
• you want him or her to receive ongoing support
• you need to feel supported on the long term
Use this coupon code at checkout if you need to :  5D15.
How long does one session last?
Each session is unique. Although the first session is often longer as I get to know my client's energy for the first time and get a complete picture, a shorter session can follow, but can be just as intense and powerful. On average, a session lasts between 45 minutes and two hours. I respect my client's energy as well as my own. Pushing the work too far, because you want to do everything in one session, doesn't give good results.
How do I know what will be worked on in each session?
Thanks to the initial form you filled out, I can identify the challenges and create sessions on the themes identified. However, during the energy work, I let the energy guide me since only it knows what is ready to be released and what is a priority to work on. One session can be very focused on unresolved emotions, while another is focused on working on the physical body.
Do you offer follow-ups?
Yes, an email follow-up is included for the single session, while I am available for questions and comments on Voxer for packages of six or more sessions.
How do you work?
Chakredy® tools allow me, with the help of pendulums, to communicate with the energy of my clients. I work mainly from the chakras and the energies of the organs that give information on all aspects of my clients' lives, but above all, they help me to identify what is most important. This allows me to put words on the wounds, and to go to the roots of a problem by directing the energy properly.
I also have tools to work on the physical layer and to communicate with the different systems. The frequencies emitted and captured by my tools allow me to release energetic overloads or to nourish lacks in all the systems of the body. I can thus guide energetic toxins to their way out and allow supporting energies to enter and be absorbed and integrated.
Are sessions transferable?
Of course! If you feel that your child has received what he or she needed and you have one or two sessions left, you can take them for yourself (the parents' energy is closely tied to the children's) or for someone else, as long as that person agrees to complete the service agreement and discharge.
Is it possible to receive treatments in a more condensed manner than every two weeks?
Yes, but only according to the frequency that the energy will have revealed to me. I usually leave two weeks between each session because I have observed that this is the optimal interval both to let the energy work, to set, and to let my clients observe the changes. Too much, too fast is not what I recommend. However, for special needs, I'm sure the energy would prefer to work in a more condensed way.
Do you have a cancellation policy?
Yes, if you wish to cancel an appointment without rescheduling it or cancel an entire package before it has started, I offer a refund if you cancel within 72 hours before the scheduled start time of the energy work that I will have emailed to you.
Is it recommended to do energy work at the same time as another type of treatment?
Yes, my approach is very respectful and gentle, yet very powerful. I deeply believe that my energetic work is a perfect complement to an alternative medicine approach, as in naturopathy, or even conventional medicine. My work allows the body to optimize its communication pathways. As a result, the medications/supplements, or the work you do with another therapist, can only be maximized.
What if you offered your child the opportunity to free himself from the interferences that block his development?